The Spring Quartet of Asahi Funakawa in Toyama.

White mountains, pink cherry blossoms, red tulip flowers and yellow canola flowers.
The most beautiful spring scene in Hokuriku, Toyama.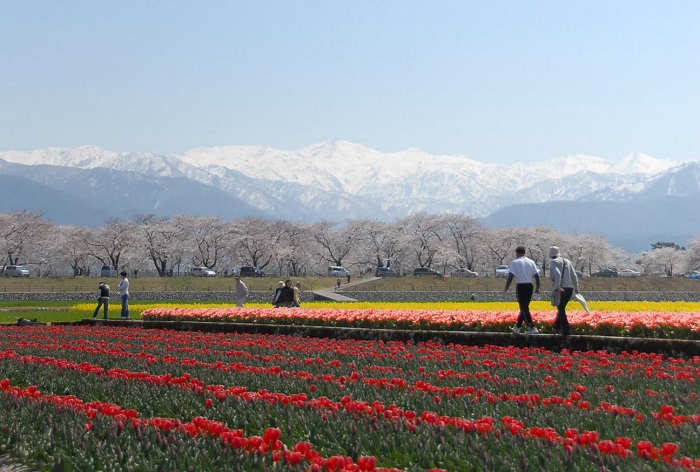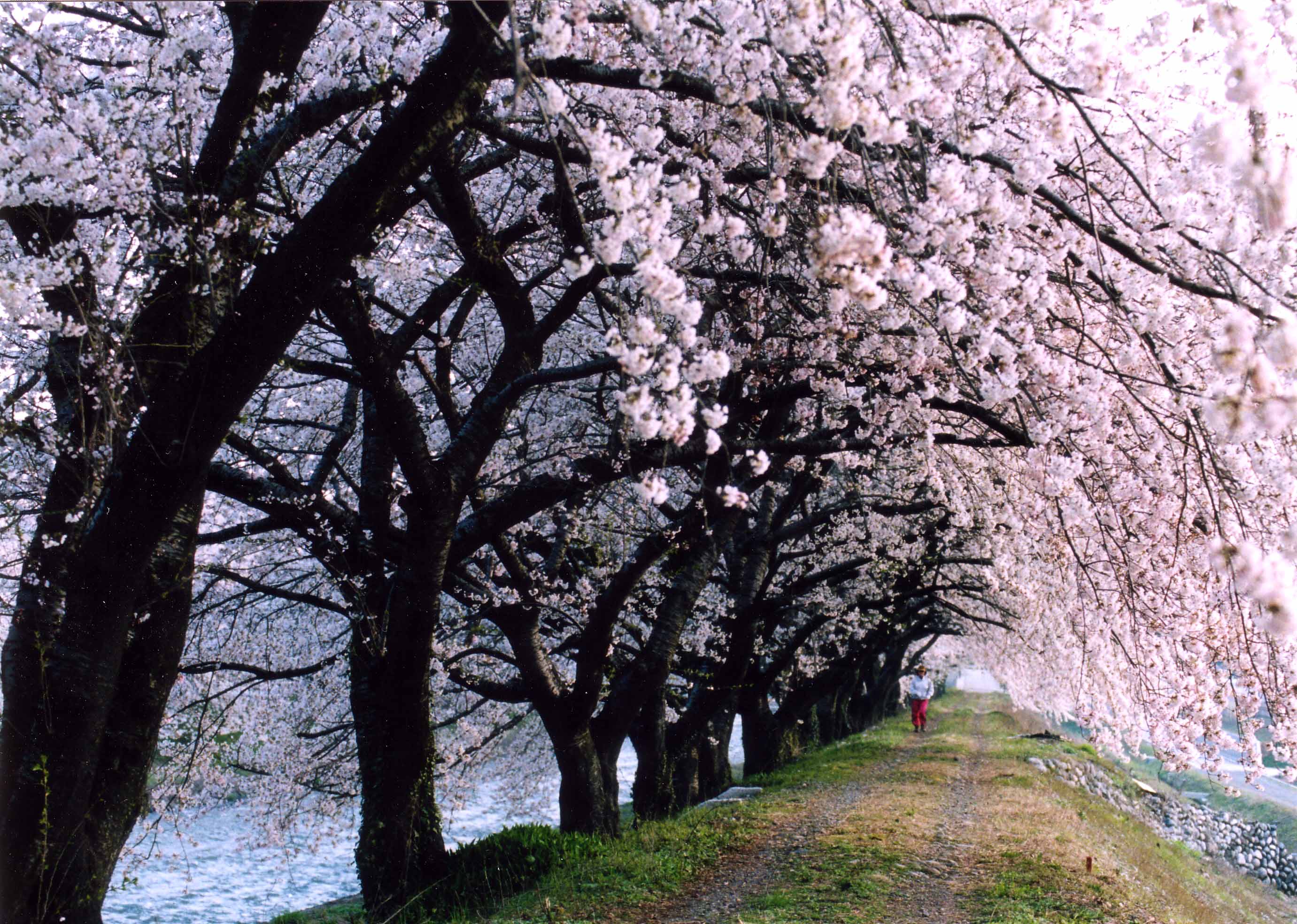 To go to Asahi Funakawa, direct bus from Kurobe-Unazukionsen station of Hokuriku Shinkansen will run in April.
It takes only 15 minutes. Reservation is required.

Day return trip from Tokyo Yokohama area or Osaka Kyoto area is possible by Hokuriku Shinkansen.